The Summer Research Experience will engage students in developing mathematical models of coral reef dynamics.
Undergraduate and recent graduate students from the University of Guam can gain research experience in mathematical sciences through the 2022 Summer Research Experience, which is funded by the university's Guam NSF EPSCoR grant.
The Summer Research Experience is a six-week program that will be held from May 31 to July 16 that will engage undergraduate students in the development of mathematical models of coral reef dynamics.
Applications are due on Wednesday, April 6.
"We're excited to work with our next set of students," said UOG Associate Professor Leslie Aquino. "This year's cohort will build on the work of the students from last year to model disease and the corals' response to environmental stress."
Selected students for the Summer Research Experience will benefit from a stipend of $3,500, skills in industry-standard software, faculty and near-peer mentorship, and networking with participants in other summer research programs.
In addition, undergraduate seniors and recent graduates can apply for the Summer Research Assistantship, which will involve mentoring students from the Summer Research Experience, the Young Research Experience in Mathematics, and the National Research Experience for Undergraduates Program.
Students who are accepted to the Summer Research Assistantship will benefit from a $4,500 stipend, teaching experience, and leadership skills. Applications for the assistantship are also due on Wednesday, April 6, and the assistantship will be held from May 23 to July 22.
Over the course of the program, students will use data collected from the Common Garden Project, a four-year EPSCoR-funded study launched last year that will examine three habitat-forming coral species over a multi-year span and their responses to environmental change.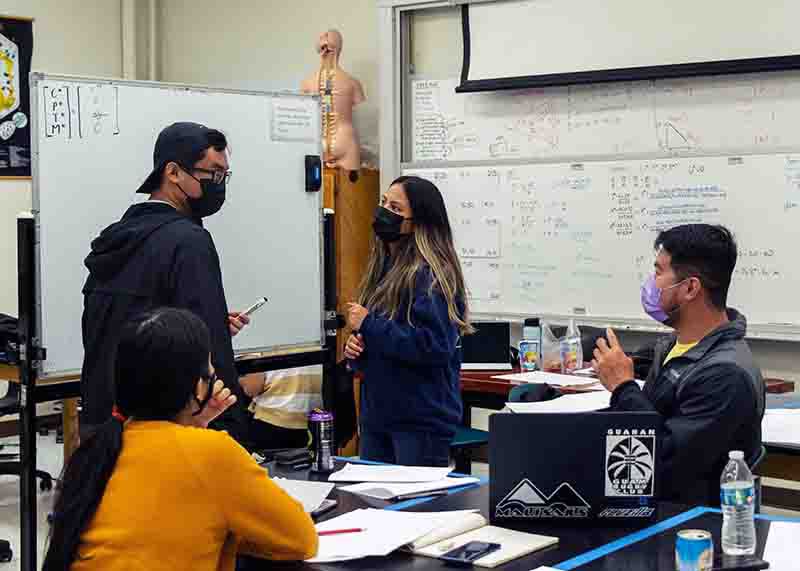 "Math is the language of nature. You can describe the processes of nature using mathematical models," said UOG Associate Professor Bastian Bentlage. "If you have a good model, you can identify certain key parameters that are important for corals' response to stress, and you can make informed decisions about reef management planning and intervention strategies."
Pacific Islanders, women, LGBTQIA+, and other groups considered underrepresented in science, technology, engineering, and math disciplines are encouraged to apply.